What a whirlwind- I can't believe it's already December!
I've been thinking about holiday shopping and trying to ride the fine line between being thoughtful, giving something that people will use, and not necessarily playing into the consumerism of the season. Buying handmade is one way I like to do this.  :)
Below you'll find some ideas I had, some of what my friends are doing, and some fun ideas/tutorials I found and hope to give a shot :)
I'd love to hear about what you're doing for friends and loved ones for the holidays too- please comment below!
First, exciting things are happening in my studio, at La Vie en Orange! Home screen printing is starting to be successful, and I've been printing two fun new motifs:
Make a statement
Both motifs are available in multiple sizes and colors in my Etsy shop. The Christmas shipping deadline for in-stock items is December 18, but the custom order deadline is coming up- December 9 :) 
(I'm also still looking for fit models for sizes 0, 2, 16, 18, and 20.  Learn more here. :)  
And through the end of 2011, for every pair of Upitees purchased, I'm sending a pair to a women's shelter in the purchaser's region to help make more merry.  Learn more here.)
A couple of my Etsy friends are doing some really fun things too. Adiya from Buligaia makes the cutest holiday decorations and stocking stuffers. I love how all of her owls have their own stories: "This is RudOWLph, he's a ballet dancer at the Royal ballet academy. His biggest roll at the ballet academy was Drosselmeyer's nephew, the cursed Nutcracker from the famous "Nutcracker" ballet. Ironically, RudOWLph is allergic to nuts, but still loves the Nutcracker costume."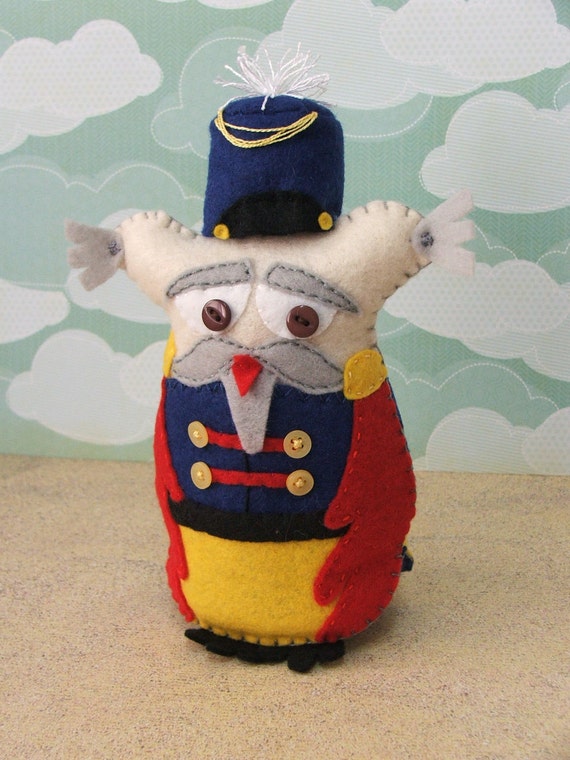 Keep the nuts away!
This one was so cute, we had to snatch RudOWLph up! :) And I'm thinking about whether some of these pin cushions/key chains might not be a great gift for some fledgling sewers I know :)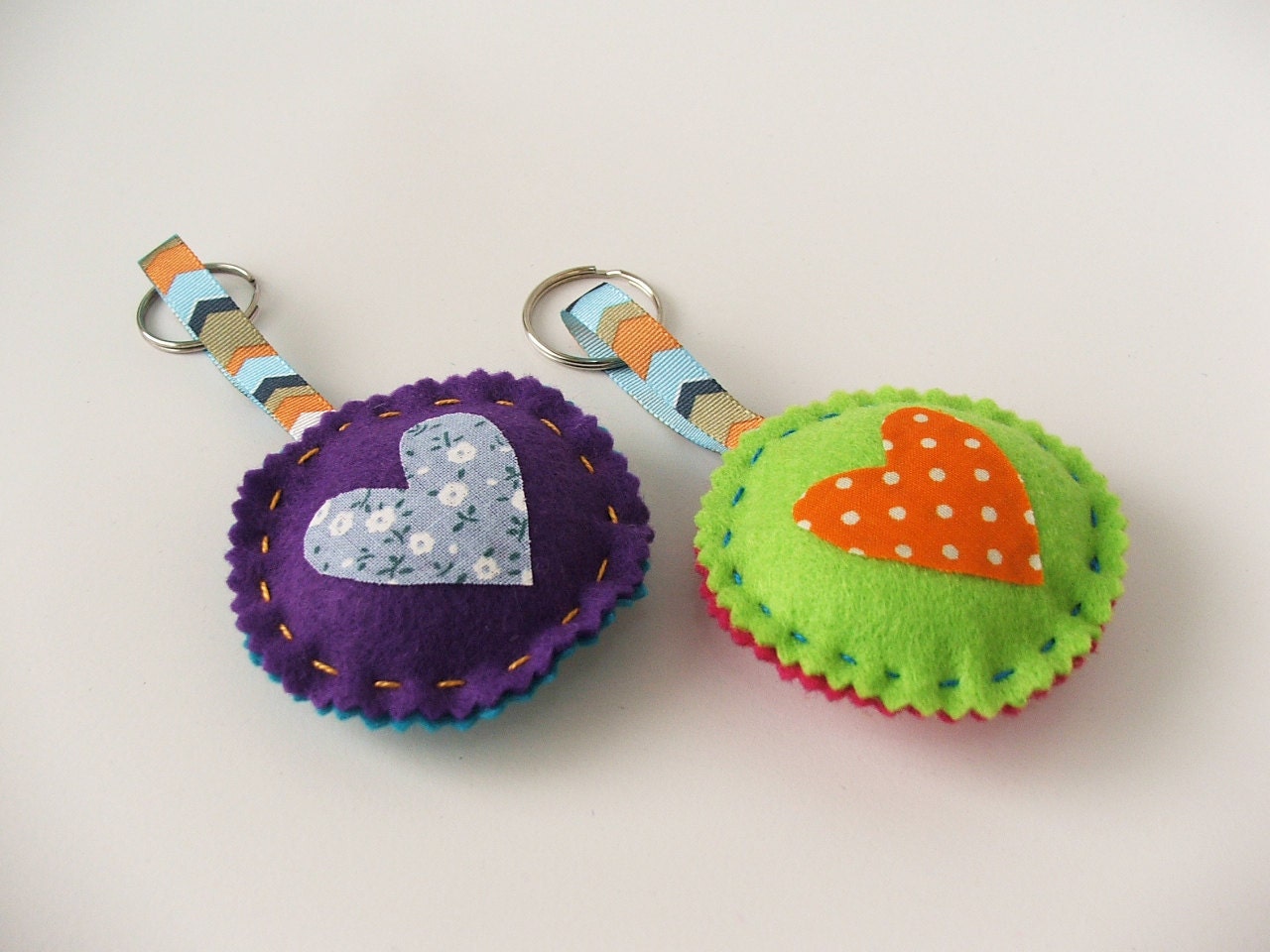 Cutest pin cushions ever!
Another Etsy friend, Rachel at One True Mango, has been felting up a storm lately!  I really like the bold colors she's using in these fun felted ornaments:
So bold!
Necktie + shirt = super cute
Homemade White Wine and Tarragon Mustard
And then there's your not-so-average DIY Christmas.  Do you ever make gifts for folks? I fell in love with this necktie ruffle tutorial from another Etsyian, McKell, I found on Pinterest (do you use Pinterest?  I just started, but fear I'll be combating addiction soon...). But I'm not telling who it's for!  :)
And last but not least! What about the boys in my life? I'm thinking about getting in the kitchen and making yumminess: Homemade white wine and tarragon mustard (we're doing a test batch tomorrow!). Seattle's local food co-op, the PCC, sent out a recent newsletter with this idea. Yum! :)
Do you ever make and share food at the holidays? I'd love to hear your thoughts about these ideas, and anything ideas or gift go-tos you have.  Please leave a comment below!  xoxo
8 Responses
Leave a comment